Ray Vicente studied Medicine at the Miguel Hernández University of Elche, Alicante.  Master degree in Research in Clinical Medicine and currently PhD candidate. He participates as a collaborating professor in the Faculty of Medicine.  He is an adult and pediactric Critical Care Physician in Alicante University Hospital .
In 2020 he founded ICU Medical Technologies to develop KronoSafe®, the first medical device to perform temporary cardiac pacing with Active-Fixation Leads.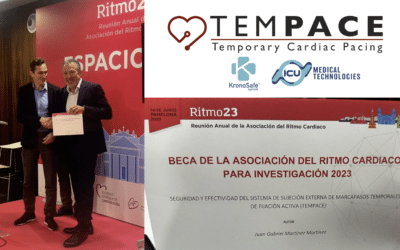 Friday June 16, 2023, during the RITMO23 National Congress, the Cardiology Service of the Dr. Balmis Hospital in Alicante received one of the 2 National Grants to carry out the TEMPACE study.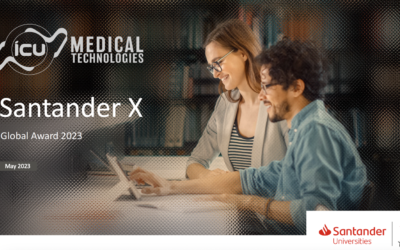 This week, ICU Medical Technologies will participate in the final of the Santander X Global Award program in the Accelerate category with its KronoSafe® project. The final is attended by 10 projects from 8 countries that have been winners in their national competitions (Spain, Chile, Argentina, Mexico, Brazil, Portugal, UK, and Uruguay).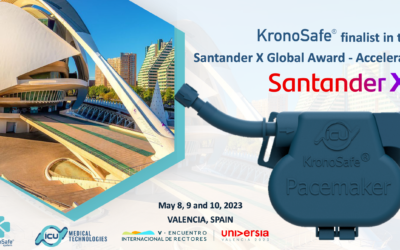 After evaluating projects from 8 countries, the ICU Medical Technologies device has been selected among the 10 best StartUps. KronoSafe® will participate in the international final next May in Valencia.