Temporary Cardiac Pacing is a life support treatment that maintains a heart rate to provide an adequate cardiac output for the patient.
This procedure is performed more than 500,000 times a year around the world, with different indications. According to the registry published in CHEST 20191 analyzing more than 360,000 patients, the indications to perform Temporary Cardiac Stimulation are:
Acute myocardial infarction

23.3%

23.3%

Complete atrioventricular block

19%

19%

Sino-Atrial Node Dysfunction

7.1%

7.1%

Second-degree atrioventricular block

1.6%

1.6%

Acute heart failure

1%

1%

Cardiac arrest

0.9%

0.9%

Syncope

0.2%

0.2%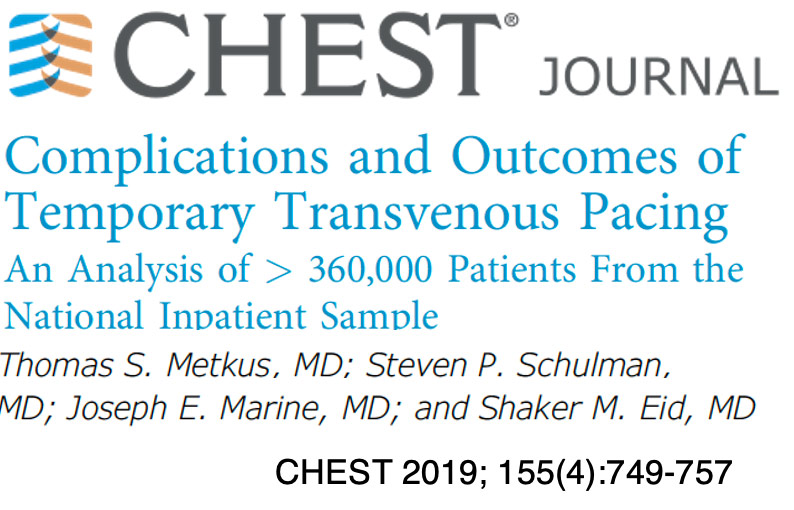 Traditional cardiac simulation
Most of the Temporary Cardiac Pacing procedures are done using endovenous electrodes. With the certified material currently existing, an electrode is placed in the right ventricle through central venous access, supported on the endocardium, without any fixation. The patient must remain admitted to the ICU, monitored and at rest on a bed. This procedure has a high complication rate. In published studies, complications have been registered from 18.3 to 34.7% of procedures:2,3
Electrode displacement and pacemaker dysfunction

Cardiac rupture and tamponade

Deep venous thrombosis

Exitus
Temporary Cardiac Pacing with Active-Fixation
For more than 15 years, Temporary Cardiac Pacing with active fixation leads has been performed using "off-label" electrodes and reusable generators.4-7 These electrodes have a helix at their distal part that allows the electrode to be anchored to the endocardium, increasing the connection's stability. The active fixation electrodes are more flexible, also reducing the risk of cardiac rupture. In published studies, a decrease in complications has been reported to 4.3%.
The advantages offered by this new temporary stimulation system with active fixation are:
Greater effectiveness: without accidental movements of the electrode, the functioning of the system is preserved.

Greater safety: with a significant reduction in complications.

Admission to the hospital ward: freeing up ICU beds for other critical patients.

Mobility preserved: the autonomy of the patient is maintained during their hospital stay.
At ICU Medical Technologies we have designed a subjection system that allows temporary cardiac pacing with the safety, effectiveness and comfort that the patient needs: KronoSafe®.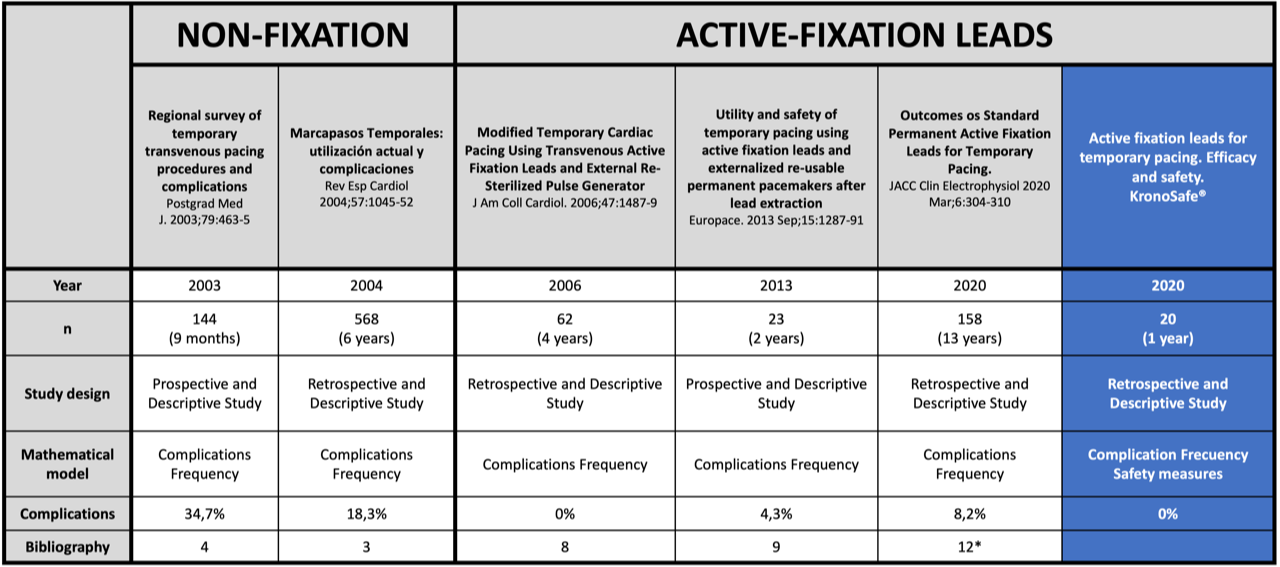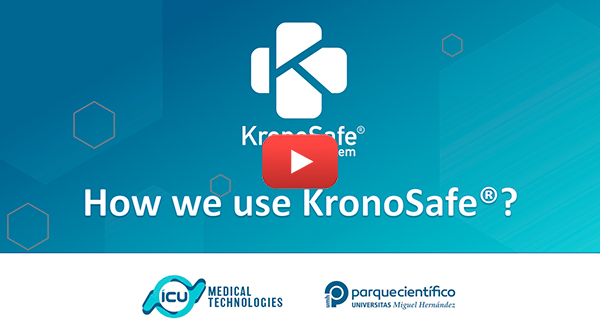 No Results Found
The page you requested could not be found. Try refining your search, or use the navigation above to locate the post.
Bibliography
Metkus T, Schulman A, Marine J, Eid S.

Complications and Outcomes of Temporary Transvenous Pacing An Analysis of > 360,000 Patients From the National Inpatient Sample

. CHEST 2019; 155(4):749-757

Betts TR.

Regional survey of temporary transvenous pacing procedures and complications

. Postgrad Med J. 2003;79(934):463-5

López J, Villuendas R, García C, Rodríguez O, Gómez M, Curós A.

Marcapasos Temporales: utilización actual y complicaciones

. Rev Esp Cardiol 2004;57(11):1045-52.

Jokhi PP, Kalra PR, Radvan J.

Emergency transvenous temporary cardiac pacing using an active-fixation permanent pacemaker electrode

. Int J Cardiol. 2005;102(3):543-4.

Zei PC, Eckart RE, Epstein LM.

Modified Temporary Cardiac Pacing Using Transvenous Active Fixation Leads andExternal Re-Sterilized Pulse Generators

. J Am Coll Cardiol. 2006;47(7):1487-9.

Kordouni M, Jibrini M, Siddiqui MA.

Long-term transvenous temporary pacing with active fixation bipolar lead in the management of severe autonomic dysfunction in Miller-Fisher syndrome: A case report

. Int J Cardiol. 2007;117(1):e10-2.

Kawata H, Petrorius V, Phan H, Mulpuru S, Gadiyaram V, Patel J. Utility and safety of temporary pacing using active fixation leads and externalized re-usable permanent pacemakers after lead extraction

. Europace. 2013 Sep;15(9):1287-91.
OFfice
Edificio Innova – Universidad Miguel Hernández de Elche 
Avenida de la Universidad s/n 
03202 Elche, Alicante